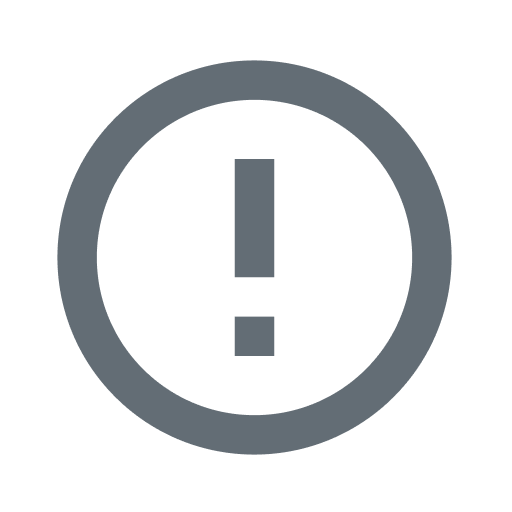 So, about 2 1/2 weeks ago I celebrated the 12th anniversary of my college graduation. Though it would be a shameful lie for me to sit here and say that "it feels just like yesterday", I am yet amazed at just how fast time has progressed.
It's been an eventful, busy, lesson-filled decade and change; and surprisingly, I feel just as energized and optimistic as I was when I started my post-graduate journey. In fact, I'd say that I'm even more energized being that my view of where I am headed is so much clearer; my concept of self exponentially more sound.
The past 12 months in particular have been quite interesting. About 8 months ago I made a big decision to switch jobs. I did it for several reasons. First, I wanted to escape a stiff, stuffy corporate culture that had been stifling my creativity. Second, I wanted to assume more responsibility and have an opportunity to run a department–a microcosm of entrepreneurship. Third, I needed more intellectual and creative stimulation–WAY more; and I got all three in my next job opportunity.
With the economy in fits and twists, it was a dog fight to find and get a position that met all of my requirements. One tell-tale sign that you're over thirty is the ever shrinking list of things that you're willing to tolerate; and getting up every day to a lack of intellectual stimulation is way at the top of mine.
Before I got my current position I had actually made it to the final round for another (job) one month prior. My interview was a slam dunk–until the interviewer (my would-be boss) mentioned that I'd probably want to shut down my own business if I got the job; he mentioned that he had done so when he began working at that company several years ago.
It came up because (post 30) I had begun to put my entrepreneurial ventures on the table during each interview. I had decided that I would not work at any company that frowned upon entrepreneurial employees; there goes that list again. Startled, I quickly replied that no real entrepreneur would ever shut their company down just to go build someone else's company.
I guess he didn't like that I said that, because I didn't get the job. Well, I actually turned the job down that evening via email, but I got called back because the VP wanted to meet me after hearing about how well my interview went. I found that waste of my time particularly irritating, and ultimately considered the eventual ding to be a blessing.
I'm quite an outspoken individual, and if his ego  was bruised by that small bit of honesty and candor, then I already knew he didn't have the swagger to lead a free thinker like me. Not to mention that his whole worldview was reminding me more and more of the corporate culture that I was looking to abandon ASAP; umm…NO THANKS. That working relationship/setup would not have worked out well; and as disappointed as I was at the time, I knew that it was for the best.
At any rate, the job hunt dust settled last mid-fall, and I've traded in my Fortune 50 suit and briefcase for jeans and a desktop at a fast-paced internet company. I have a great boss, a great staff and a leisurely, 25 minute commute that doesn't involve a freeway (a major stress reducer for anyone living in Los Angeles). My work is now about 100x more enjoyable (it incorporates several of my passions), less tactical and much more strategic/"above the gap"–just what I was going for. Then to top it all off, I'm working with some of the smartest folks that I've had the opportunity to collaborate with since my very first job right out of college–just before the dot com bust (more on that later).
Unfortunately, there are a few down sides as well. In exchange for my Utopian new environment, I've taken a pay cut (ouch!) and no longer get a nice fat stock award each year. Though, for someone whose goal is full-time entrepreneurship, "golden hand cuffs" like that can hinder your progress more than they help because they can create a delusional sense of comfort that distract you from what you need to be doing to move up and out.
However, in all fairness I must say that my previous job was an absolute net positive. I had the opportunity to rotate through several departments that gave me an excellent hands-on education in operations, sales and people management. I gained a solid acumen that enables me to speak with authority and intelligence on a variety of industries as well as the domestic and global trends that are currently affecting them. I also achieved tremendous growth in my soft skills while navigating the sticky and often back-stabbing variety of political BS that is typical in huge, stodgy companies like that.
Now my sights are set on attaining an MBA. Like everything else that I have done over the past 12 years, this newest goal is deeply rooted in what I feel my next step should be to empower me to build and manage the kind of company that I aspire to having.
One of the reasons why I didn't go this route earlier in life is because an MBA would not have added much value to my ability to build and manage the kinds of entrepreneurial ventures I've run in the past. And to be honest, the entrepreneurial community that I have spent most of my adult life around frowns upon MBA's in general.
The sentiment (among most entrepreneurs that I know) is that if you want to build something, then you should just build it; screw going into massive debt and giving up two years of your life just to sit in a classroom. And for the small businesses that I have created and run in the past (a now-defunct weight loss website and a marketing consulting business) that advice was good enough; now, not so much.
The truth is that the vast majority (well over 95%, I'm sure) of people who go into entrepreneurship have no earthly idea what they are doing when they get started (and neither did I). Of course, that's not necessarily a bad thing. Newbie entrepreneur naivete can provide you with huge opportunities for growth. It can also make you fresh meat for snake-oil selling "guru" charlatans and just naive enough to make bad decisions that take years to recover from.
Another muted truth is that by the time most entrepreneurs become successful (and only about 10% ever do) many have blown enough money on things that didn't work to have paid for an MBA anyway. So ultimately it boils down to choosing the educational path that will give you the best shot at meeting your goals. In my case, both the hands on/practical skills that I've developed AND the additional benefits of a world-class MBA experience will work well together to help me realize my goals.
My past forays into business ownership have caused me to change and grow in some ways and directions that I would have never predicted. First, my formative entrepreneurial aspirations have been  focused on business models that could be run by a founder and 2-5 virtual staff. These business models have largely been based on personal brands bolstered by a high-profile web and social media presence and lots of public speaking for the principal. It's been fun, but is no longer what I want.
At this point in my career, I'd like to build something larger; something that can impact the lives of many people–far beyond just my immediate and extended networks. I also want the enterprise to be able to run without me should I decide to take a break; or sell it; or retire from running companies and go on sabbatical in South America. The kinds of companies that I have learned to run have all required my constant physical presence, and now I'd like to create not only more impact, but more leverage.
The leadership training and network gained from a well-respected MBA program will be invaluable to this end. And as an African American, I'll need that much more fire power to be taken seriously by VC's and the top tier talent that I hope to recruit for future ventures (just keeping it real folks).
In all honesty, there has never been a better time in my life to pursue an MBA. Everything that I have learned and experienced on my journey thus far has led me to this pivot point. It will be a critical next step toward reaching my goals. There is no turning back. Let the games begin.
Some content on this page was disabled on March 24, 2021 as a result of a DMCA takedown notice from Dennis Flaherty. You can learn more about the DMCA here: